The Better Goodbye: A New Location for Graduation?
By Stefanie H.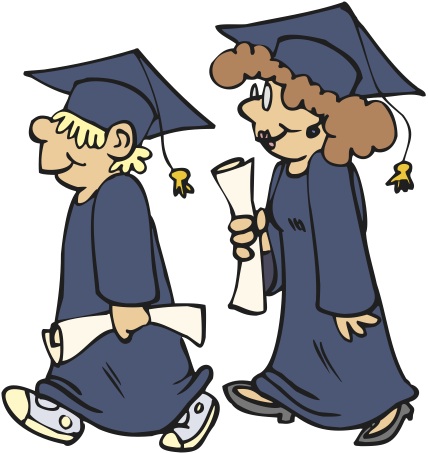 With the temperature rising, number of school days dwindling, and APs rolling by, one thing is on every senior's mind: college! The graduation ceremony highlights the colossal transition from high school to college. Although South's commencement ceremony traditionally takes place at the C.W. Post Tilles Center, a recently remodeled football field has made some contemplate a change in venue.
Would an outdoor environment beget a more graceful assembly? Though graduation on the football field would be novel, a shift in environment might be an inconvenience instead of an upgrade.
The Tilles Center is a more reliable venue. This indoor auditorium—which has housed performances by the Boston Symphony Orchestra, Bill Cosby and Yo Yo Ma—holds an astounding 2,242 seats. This amount of space is necessary because each senior class boasts over 300 students, and each student is allowed to give five tickets to family and friends. Now, picture that mass trying to arrange themselves comfortably and neatly on the football field. Not as pleasant, is it? In addition, since the Tilles Center was designed for performances, rows increase in altitude and are angled towards the back and sides of the room so that each seat has maximum visibility. The football field's bleachers are small and old, and the grass is level, which would inhibit guests' ability to see the ceremony.
Another factor that leaves the football field unfit for the graduation ceremony is unpredictable weather. Though vagaries of the weather could easily foil outdoor graduation plans, it is not feasible to postpone commencement. Many seniors invite guests from out of town to attend graduation, and many anticipate exciting summer plans that cannot be delayed, so rain checks are out of the question. A prime example of the influence of weather on commencement is the graduation of 2010. It was a sunny, vibrant morning in Great Neck when the senior class arrived at the Tilles Center. The ceremony was carried out flawlessly with witty speeches and roaring applause. It was not until the ceremony's completion that Principal Susan Elliott announced that a microburst had advanced through Great Neck, leaving the town without power and covered in an entanglement of fallen trees. This inclement weather would have proved disastrous had it occurred extemporaneously during an outdoor graduation.
The Tilles center is still the most appropriate farewell setting for South's seniors. Moving graduation to the football field would be an imprudent initiative. Besides, when those caps go up, it would be extremely discouraging if they landed in geese droppings.