Asbestos Abatement Project to Begin This Summer
By Caroline Hong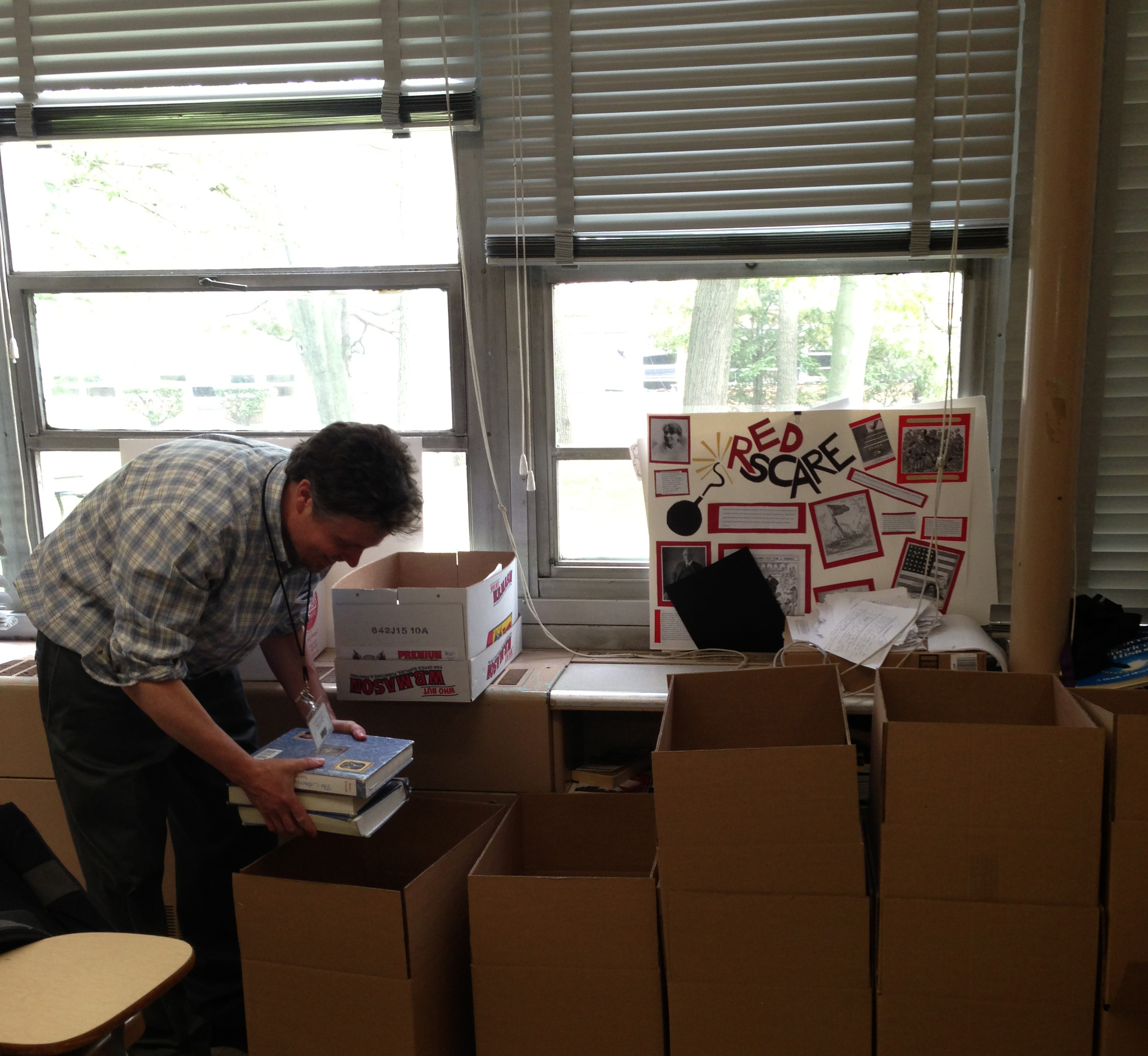 This summer, floors across South will be torn up to remove asbestos. Asbestos, a silicate material formerly used in manufacturing and building, is common in structures built in the late twentieth century—including South's building. When asbestos is inhaled—something that can occur when structures built with the material become loose or broken—it can become poisonous and affect lung function. While the asbestos in South's walls was removed years ago, the asbestos in the tiles will be removed this summer.
Assistant Principal John Duggan said that the tiles will be removed "because [the school] cannot maintain it anymore." Though routine safety checks have been carried out, and the asbestos levels have been deemed safe, removing the tiles sooner rather than later is in the best interest of the school.
"[The tiles] are not loose; there is nothing dangerous about them. The asbestos cannot hurt anybody the way it is now, but the tiles need to come up and be removed," commented Principal Susan Elliott, who finds it wiser "to get rid of it before it ever becomes anything."
In agreement, World Language Department Chairperson David Balsamo said, "It is something that has to be done, something part of the maintenance of the building, regardless of the fact that it is probably not an unsafe situation right now because everything is intact."
Because of this impending project, students may have noticed that teachers in various rooms have receive cardboard boxes to pack up items. In affected parts of the school, teachers must completely empty their classrooms and offices of all papers, book, and furniture, which will go into storage for the summer. In addition, teachers have also been asked to discard generally outdated material.
The removal will begin on June 28 and is anticipated to end around August 16. The project will cost $1,390,000, a sum of money approved by last year's budget vote that will be taken from a capital fund. Mr. Duggan understands that scheduling the asbestos removal along with the routine summer work will prove to be a challenge; past experiences with simple cleanings and technological updates have been difficult enough.  As a result, summer recreation programs will be moved to the middle school.