Battle of the Bands: First Fret Fury Interview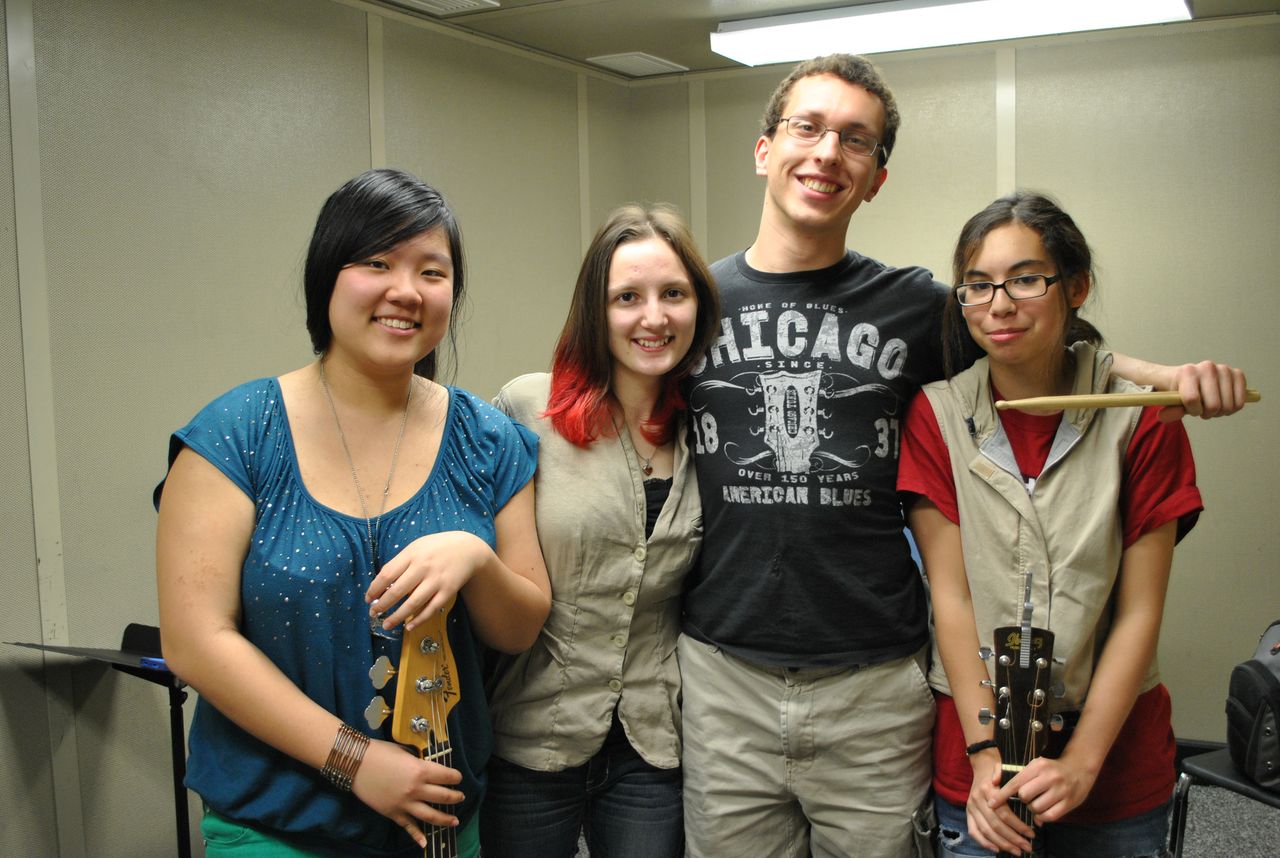 Interviewed by Giovanni Xu
Members: Gina-Gail Auslander, Scott Altern, Serena Shen, Christine Cimpian, Eric Hsu)
Does your group have a band name? 
Christine Cimpian: First Fret Fury.
Who are your musical inspirations? 
Scott: Steven Wilson Opeth
Christine Cimpian: Haley Williams from Paramore
What type of music do you perform? 
Christine Cimpian: Alternative Rock
What is your favorite part of performing?
J.Z Shen: Personally, I just like playing music. It's an amazing feeling.
Christine: My favorite part of performing is the fact that people enjoy the music that we play.
Gina: I love being able to play and make music with people.
How have you prepared for the show?
Christine: Practice
J.Z: Lots of it
Has your group get performed in public before?
Christine: Yes, we've performed at Music Night. It was amazing. The whole atmosphere was incredible.