Alternative Journalism: Ditching Newspapers for 21st Century Outlets
By Celine Macura
Many argue that journalism is a dying industry. Newspapers are living longer shelf lives, and millennials are uninterested in reading lengthy articles. The era of print journalism has passed; we're often too consumed with social media to keep up with the world news. However, a new form of journalism is emerging, and we can hear all about pressing issues without even closing the Snapchat app. Social media outlets, email chains, and video series are delivering the news in a more entertaining way. They use casual language, pop-culture metaphors, and satirical humor to appeal to a younger demographic. When you can get all your news in a matter of minutes, there's no excuse for being uninformed. Catch up on the world using these easygoing programs:
---

[email protected]_sup on Instagram
You've probably heard of @Betches, the meme Instagram page of a pop-culture media account that covers everything from movie reviews and life celebrity news. Now meet @Betches_sup, an Instagram page dedicated to delivering the news through memes and hilarious videos. It even has a "WTF is…" video series where a sassy millennial explains current political changes by relating them to Harry Potter and other popular movies. The narrator's harsh sarcasm is extremely relatable as we all try to make sense of political turmoil that surrounds us. They only post 3-4 times a day, so it won't consume your entire feed.
If you like what you see, you can sign up for The Sup's three-time-a-week comedic news email recap.
---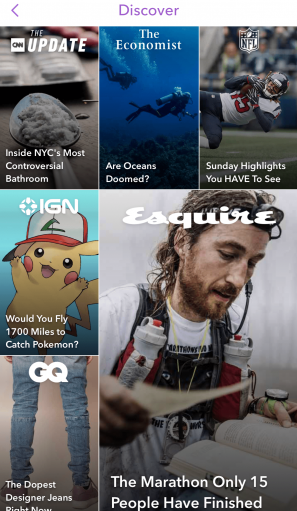 2.Snapchat's Discover Page
While Snapchat's discover page is often considered a Kardashian tabloid, if you scroll further down you'll see several news pages. A handful of stories deliver the news through two minute videos featuring a casual dialogue, making these stories engaging and clear.
Good Luck America and CNN The Update focus on a single topic such as the war on drugs. In 2-3 minutes, they explain the problem, discuss how America has re.//sponded, and provide experts' opinions. The videos include short interview clips and introduce supporting statistics. It's the perfect way to become an instant expert on a pressing political topic without having to do your own extensive research. Consider it a recorded research paper sans MLA formatting.
NBC Stay Tuned recaps the news in shorter snapshots. This laid-back video series devotes 15-45 seconds to specific unrelated topics. They'll highlight a political debate, a technological advancement, a public health warning, and a pop-culture update all before you can even open The New York Times app.
---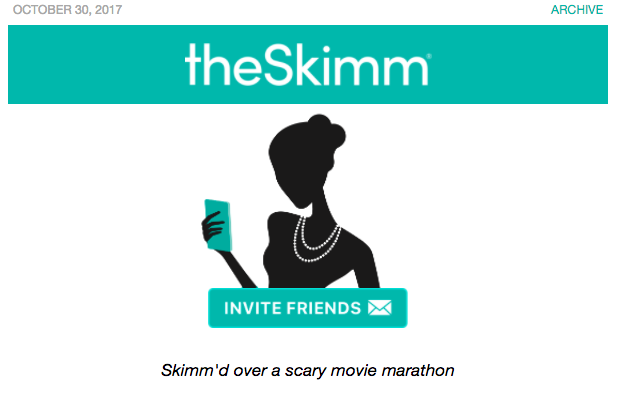 3.TheSkimm email updates
TheSkimm sends you a short, witty email every morning at around 6:30 am. It breaks down major news topics and directly addresses the specific questions readers are likely to have. They discuss world news, sports, the economy, and viral stories. Their delivery is extremely unique, relating topics like on-off relationships to Catalonia's declaration of independence from Spain. An unlikely pairing, the storyline itself makes you want to read more.
---

4. SNL's Weekend Update
SNL's Weekend Update is a recurring series on NBC's the late night satirical series, Saturday Night Live. The weekend updates are given by Colin Jost and Michael Che, two hilarious and charismatic anchors. The duo discusses current events in a five to ten minute formal news broadcast. The difference between SNL's version and the 6 o'clock broadcast? Jost and Che are extremely satirical; their unconventional commentary is sure to make you laugh. However, SNL is a notoriously liberal series, so it's likely the script will lean left. If you're fast asleep at midnight on Saturdays, you can recap the segment on SNL's official Youtube page:
---
---
Although traditional journalism may seem archaic, it's important that we're updated on current events. These quick, accessible, and entertaining news outlets are sure to do the job of any newspaper in a more interactive and digestible way. These examples typically lean left, and I was unable to find a right-leaning equivalent. However, if any readers know of one, please reach out to The Southerner with a comment, or submit your own review.