Why 88% of Americans Eat Turkey on Thanksgiving
Thanksgiving is undoubtedly the holiday with the best food. From the turkey to the mashed potatoes, the stuffing and the pies,we know what will be on the table before we even sit down. If you're looking for some recipe inspiration, or maybe need a new recipe for mashed potatoes because you've invited a friend who is gluten-free, this article's for you! Below you'll find three recipes: a main, a side dish, and a dessert. Each has a photo of my creation, a link to the recipe I used, and a couple tips/tricks to help you along the way. 
Before we get to the food, would it come as a surprise to learn that the iconic Thanksgiving dishes we know of today were not actually eaten during the first Thanksgiving in 1621? Yep, they didn't eat turkey with gravy. So why do we? Well, we can see throughout American history that there's always been a need to create a national identity. Food traditions like Thanksgiving have often been successful solutions.
We learned through Edward Winslow and his first-hand account of the Thanksgiving feast in 1621 that the men at Plymouth Colony hunted wildfowl (most likely goose or duck) while the Wampanoag Indians brought deer. However, Sarah Hale, who created the myth that they ate turkey, didn't have access to such historical artifacts. In her decades-long effort of pushing for an American tradition that united the people, she wrote a novel and published editorials in a popular women's magazine to tell America how Thanksgiving should be celebrated. While Hale's idea of turkey, stuffing, and pie may be historically inaccurate, it was a powerful vision that spread throughout New England, with the intention to create a holiday that would bring the nation together. Her letter to President Lincoln during the Civil War urging for Thanksgiving to become a national holiday fulfilled her goal of marking Thanksgiving on our calendars. On October 3, 1863, Lincoln formally declared the last Thursday in November a "day of Thanksgiving and Praise." 
We can credit Hale's editorials for making turkey, mashed potato, and pie popular, but pumpkin pie does have ties to the first Thanksgiving. Although the colonists did not have pie pastry, we do know that Native Americans had long used pumpkin as a dessert. According to Eating in America: A History, "Both squash and pumpkin were baked, usually by being placed whole in the ashes or embers of a dying fire and they were moistened afterwards with some form of animal fat, or maple syrup, or honey." Hale may have been inspired by them when pumpkin pie was featured in her writings. 
Turkey Roast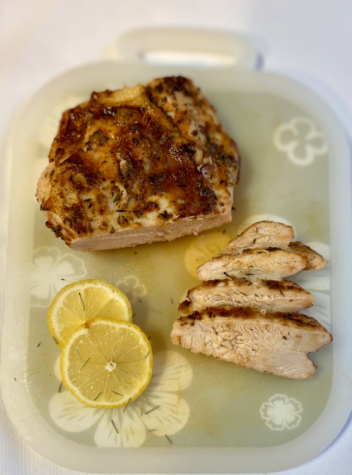 Buying a skin-on turkey breast ensures the meat won't be dry, and it adds additional flavor to the turkey breast. 

To prevent the turkey breast from overcooking, nothing works better than a meat thermometer to check that the thickest part of the meat has hit 165 degrees (meaning it's cooked through). 

After your turkey breast is roasted, allow it to rest for 10-20 minutes before serving it, so that the juices remain in the meat and not on your cutting board.
Mashed Potatoes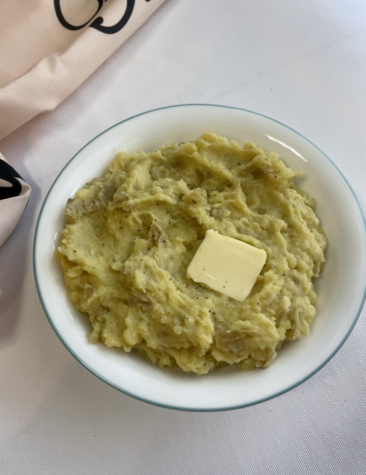 If you can't find Yukon gold potatoes, yellow potatoes or gold potatoes also work.

If you don't have a potato masher, use a fork or the back of a wooden spoon. 

The oat milk can be substituted with regular milk or another type of plant-based milk.
Pumpkin Pie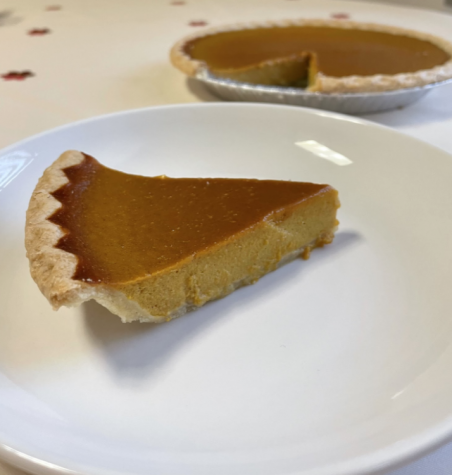 It is 100% acceptable to buy a premade pie crust like the one from Pillsbury.

Pumpkin pie is a thanksgiving dish that can be made ahead of time and kept in the freezer. 

If you don't have a pie pan, a cake pan or an aluminum foil pan works as well.
As these dishes appear on your Thanksgiving table, enjoy them for what they are, but remember what this time of year is for. Regardless of any differences, we unite around the table to commemorate the past. Despite the obstacles that the pandemic has thrown our way and despite the plans that haven't gone according to plan, it is through a practice of giving thanks that "help us to see what is there instead of what isn't" (Annette Bridges).