Happy (Early) Holidays—Netflix & Disney+
As the Thanksgiving tablecloths are being stored away for another year, and the Thanksgiving dinner leftovers are almost finally cleared out of your fridge, it isn't unusual for people to immediately put up the Christmas tree. The winter holiday spirit is so contagious that each day leading up to the holiday makes everyone a little happier. During this season, people spend their free time making holiday playlists and watching iconic Christmas movies. But this year, instead of rewatching The Elf  for the fifth time, here are some new Christmas movie options that are guaranteed to get you out of a school slump and into the holiday spirit.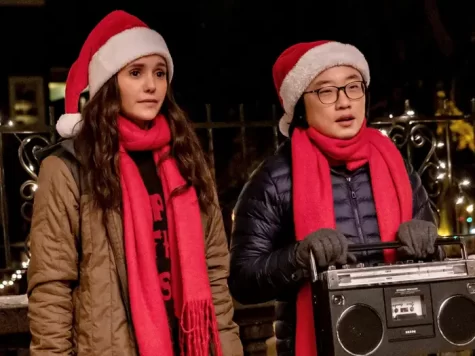 Love Hard
Love Hard is a romantic comedy perfect for watching with your friends or family and getting you into the Christmas spirit. The main character Natalie is an anonymous journalist from LA who writes about all of her failed attempts to find love. Eventually, she falls in love with a man named Tag from New York through a dating site.
However, when she tries to surprise Tag for Christmas, she is the one who receives the real surprise. This movie revolves around the idea of "catfishing" on social media sites and then ultimately ends up in an intense love triangle that keeps you at the edge of your seat each moment.
Not only does Love Hard have wholesome moments that will give you a heartwarming feeling, but also facetious moments that will make you laugh out loud. Overall, this movie is a great option for getting yourself into the holiday spirit and forgetting about the several assignments that are due.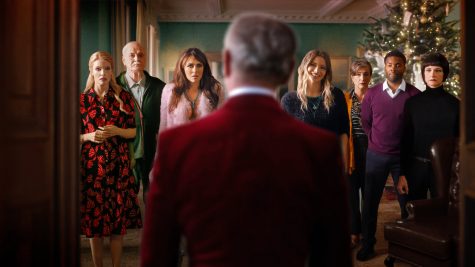 Father Christmas Is Back 
Father Christmas is Back is the perfect movie to watch on a cold December night when you are bundled up with a fleece blanket on the sofa with a hot chocolate by your side. The movie revolves around a woman named Elizabeth Christmas, who is determined to bring together her discombobulated family to have the perfect Christmas; however, event after event, these unfortunate events snowball into what seems like the worst Christmas ever. Soon, Elizabeth realizes that the best outcomes are the ones you don't plan for. This movie is a great option to watch with friends or by yourself and will definitely get you ready for the holiday season.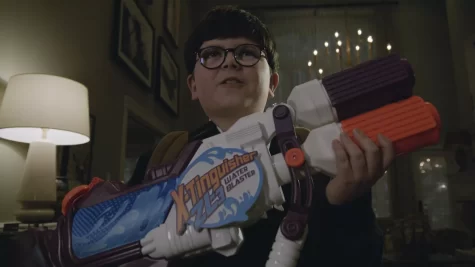 Home Sweet Home Alone
Everyone who has watched the classic Home Alone has always wondered what it would be like to stay home alone— especially nowadays when we have several means of security and communication right at the tip of our fingers. That's why, when I saw the 2021 remake of Home Alone, I was very excited. Nevertheless, I was still doubtful how good it would be, especially compared to the original classic, Home Alone.
However this remake has the best possible amount of similarities and differences to the original movie. Home Sweet Home Alone still gives you the nostalgic holiday feel from your childhood with your family gathered next to the fireplace talking while a few of the relatives help prepare the big dinner, but it also has its own original twists and differences. Home Sweet Home Alone also has subtle allusions to the original movie, which make it even more interesting. 
Overall, these three 2021-released Christmas movies are all great options for a movie night. Each one of them are unique yet also has one primary goal: getting you excited for the holidays. While it nears winter break, take advantage of these new movies to help guide your mind away from your next in-class English essay and get you ready for the holiday season!