New Year, New Faces: South High Welcomes New Staff
Ms. Catherine Bartley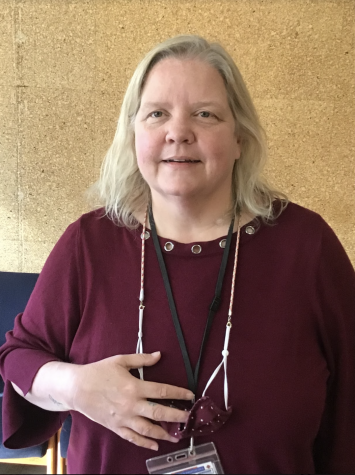 By Ruisong Lan
She's a lover of gardening, a fan of reality tv, and an avid reader of thriller novels. Introducing Mr. John Duggan's administrative assistant, Ms. Catherine Bartley, a woman looking for a new experience at South High. 
Having switched occupations several times, Ms. Bartley is someone who embraces change. Her first job as a bank teller involved assisting customers with check cashing and loan payments. After 10 years at the bank, Ms. Bartley decided it was time to try something new. Thus, she took a year off to attend vocational school and became a medical transcriptionist where she learned how to transcribe doctor notes to patients. 
Following her time helping patients, Ms. Bartley decided to take the civil service exam after hearing the benefits of being a civil service worker. This classification allowed for her to work in schools. She applied for a position in Pupil Personnel Services (PPS), the district office responsible for overseeing student services. At PPS, Ms. Bartley worked as an administrative assistant, answering phone calls and helping the staff. Ms. Bartley worked at PPS for 17 years before deciding once again that she needed a change. "I wanted to learn something new," said Ms. Bartley. "I was just getting tired. My brain wasn't working right and needed to be rejuvenated. So when this opportunity at Great Neck South High School came up, I took it as soon as I could."
When she transferred to South High, Ms. Bartley felt like she had a fresh start.  "One of the changes that I really enjoyed is seeing students," said Mrs. Bartley. "Back in Pupil Personnel, I only knew students by name, but I was never really able to see their faces. Now, I am able to interact with students on a daily basis, and it has been quite refreshing."
Currently, Ms. Bartley works as the assistant to assistant principal, Mr. Duggan. As an assistant, Ms. Bartley's main job is helping with purchase orders. When someone requests a purchase, Ms. Bartley writes down exactly what they need and gives it to Mr. Duggan. Mr. Duggan then determines where that purchase fits within the school budget and gives Ms. Bartley a budget code. Ms. Bartley then uses that budget code to complete the purchase order. 
Coming to South High has been a really nice adjustment for Ms. Bartley. The atmosphere is different, and Ms. Bartley is now able to take another step towards a brand new experience as she joins a school community.
Ms. Chan Chen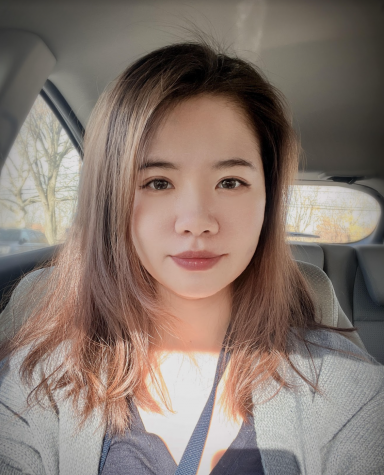 By Alexis Dorf
Introducing Ms. Chan Chen: the newest addition to the language department at South High. She's a lover of cats, a composer of music, and is thrilled to teach Chinese language and culture to her new students.
At the age of thirteen, Ms. Chen moved with her parents from China to New York. She attended New Utrecht High School in Brooklyn, which at the time had a 70 percent Asian population. This demographic generated a fairly easy transition for Ms. Chen to the US. "Basically everyone spoke Chinese, " Ms. Chen explained, "so in the hallway, I would just say hello to everyone." Later on, Ms. Chen went on to complete her bachelor's degree in music at City College. 
After achieving her bachelor's degree, Ms. Chen decided against going into the music field.  Ms. Chen explained, "music for me is something so personal. I didn't want to be a music teacher, because I would work with music all the time. I prefer to have fun with music." 
After receiving advice from her parents, Ms. Chen went on to get her masters degree in Chinese education at Hunter College, and was then hired in Great Neck. 
Ms. Chen adores the Great Neck South High Campus: "it's beautiful, and enormous," she said. As for the academic environment, she was a bit surprised by how serious and hardworking the students are. Ms. Chen wants to provide a positive classroom environment for all of her students, which includes accounting for their different abilities and levels. She also wants to integrate Chinese culture into her curriculum, and introduce her students to all the food and entertainment Chinese culture offers. "American food is not authentic Chinese," she made clear. 
In her free time, Ms. Chen likes to hang out with her cat Ozaki—named after a Japanese musician. She spends a generous amount of time composing and playing music on her piano. Ms. Chen composes music for herself, and prefers not to play it for anyone. "Music is a folder that stores all the memories," Ms. Chen said. "I write songs just to, you know, heal myself when I'm stressed." 
Within the next year, Ms. Chen would love to teach teachers how to pronounce Chinese names. She looks forward to this upcoming year, and teaching her students at both South and North high schools.
Mr. James Chow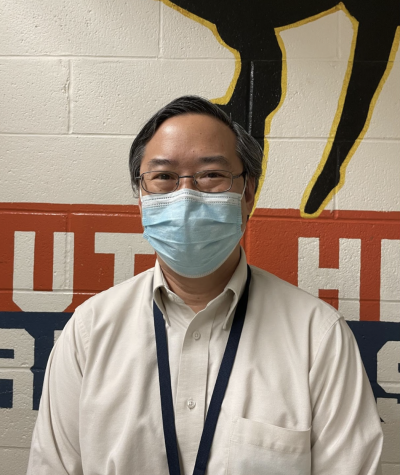 By Ryan Chen
This year, South High welcomes a new face to the study center: Mr. James Chow. In addition to his position as a math teaching assistant in the Study Center, he is also an adjunct (part-time) professor at both Queens College and the United States Merchant Marine Academy. As someone who has taught in many parts of the world, Mr. Chow has countless years of experience as a teacher. However, he didn't initially see himself working only in education; before teaching became his primary career, Mr. Chow pursued numerous careers unrelated to education. 
Inspired at a young age by his father, an economics professor, Mr. Chow embarked on careers pertaining to both economics and math, such as working as an economist on Wall Street and as an aerospace engineer. Though he originally started his teaching career right after college as a teaching assistant at the People's University of China in Beijing, he later made his transition to being a teacher. Around this time he also began to raise a family.
Prior to working at South High, Mr. Chow taught high school mathematics and physics in the Los Angeles Unified School District and in a private school on the West coast. After obtaining his lifetime credential as a classroom teacher in California, his master's degrees in public administration, economics, engineering, and education, Mr. Chow is currently working on his certification to teach as a classroom teacher in New York.
As a teaching assistant at South High, Mr. Chow aspires to develop the math achievement in his students and expand their interests so they can hopefully implement their skills in the future if they are considering pursuing STEM careers. For those who are less enthusiastic about math, he hopes to at least shift their attitudes from apathy to appreciation. Furthermore, Mr. Chow wants to establish a particular learning environment—the zone of proximal development—in which students are encouraged to learn as much as possible on their own, almost to the point of frustration, before receiving guidance. "I try to find that kind of overall sweet spot for all of my students," he stated. 
Besides being an expert who takes time and pleasure in answering questions from students involving the earliest levels of algebra through AP calculus and statistics, Mr. Chow enjoys spending time in the city with his family and going on family outings. He is also a huge bookworm and frequently jams out to classical, classic rock, jazz, and opera music. When Mr. Chow is not in the Study Center teaching his students, you may find him in the band room during the day, dabbling with a trumpet. 
While being a Study Center teaching assistant is only a part-time job, Mr. Chow looks forward to making the most out of his time here. "I'm just really happy to be in this environment with such great teachers and staff as colleagues, and such a strong [student] body. It's really a pleasure to be here."
Ms. Loriana Demirciyan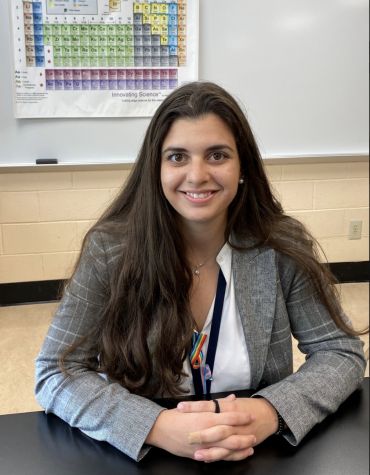 By Audrey Huang
She recently stumbled upon a small, old book from first grade, asking the all-too-familiar question: What do you want to be when you grow up? She had forgotten what she wrote. Turns out, it read, 'I want to be a teacher.' This book belongs to Ms. Loriana Demirciyan, South High's newest faculty member in the science department.
"Psychology says the more mistakes you make, the more you learn," Ms. Demirciyan said. This was exactly the case when she was just starting her career pursuit. She originally went into the biomedical engineering field at Bucknell University. However, she kept the possibility of becoming a teacher in the back of her mind and eventually decided to fulfill her life-long curiosity about how everything worked. After a year, she transferred to Stonybrook University as a biology and psychology major. She knows Long Island well, as she is a Manhasset native, which led her to apply for a job in the GNPS district. She teaches at North High in the morning and finishes her day at South High with classes in ENL Biology and Science Research.
Outside of her full-time job, Ms. Demirciyan lives with her rescue bunny, Mr. Bun, and is a rowing enthusiast. (She even coaches rowing for three hours every Saturday morning!) Because of her experience and passion for the sport, she has agreed to advise the Rowing Interest Club, recently started by a few South High students. "It's ambitious, but I do think it's possible."
When she was in high school, Ms. Demirciyan had her fair share of difficulties with remote learning. Unlike most of us, her experience was caused by two severe head injuries from soccer. It was during this time that she saw her teachers as mentors beyond the classroom. She received much support and affirmation that helped her not just on an academic basis, but on a personal level as well. "Being homebound for six months [was] not fun as a high school student. I just want to give back and show another student that kind of support if it ever comes to it. I want to know the students beyond just the subject area and help them grow as individuals," she said.
As a new teacher, Ms. Demirciyan is just starting to define her teaching style. However, she is sure about one thing: She wants her classroom to be a safe and open environment for students to learn and most importantly, make mistakes, as she once did. She wants it to be a place where both students and teachers can share their perspectives and stories. "I teach you just as much as you teach me," she said.
Mrs. Claire Dzwilewski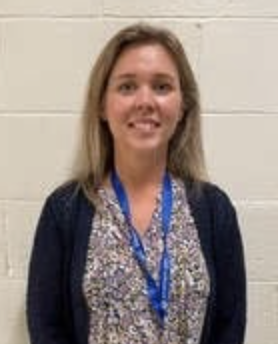 By Grace Lee
The wind blew in her face as she looked up at the tall buildings that surrounded her. She was walking around Central Park, the heart of Manhattan, with her two children by her side as the blue sky soared above their heads and the sun started to peek out. This describes a typical weekend for Mrs. Claire Dzwilewski, a new teaching assistant at South High this year. Come Monday, she is back in room 210, where she happily spends her days helping students with their English assignments.
This year marks the first time Mrs. Dzwilewski is teaching as an assistant. She grew up in Great Neck and attended North High, where one of her English teachers encouraged her to consider becoming a teacher. Mrs. Dzwilewski attended the University of Richmond as an undergraduate and L.I.U. – C.W. Post where she  earned a masters in education. It wasn't until her student teaching experience that she realized how many different kinds of learners she was working with. From there, Mrs. Dzwilewski decided to get certified to teach students with disabilities. 
Mrs. Dzwilewski said, "It's really important to get to know students and make material that you're covering relatable to them." Not only does she care for her students' well being, but she uses that care to make school more enjoyable for them. Mrs. Dzwilewski also seeks ways to make students feel welcomed and build "some appreciation for reading and writing."      
When Mrs. Dzwilewski is home, she enjoys spending time with her two children. From taking them to museums to reading with them at the end of the day, she treats her children with respect and kindness, just as she does her students. As a new addition to our school, she hopes that she "can make students more comfortable coming in to ask for help, and not just feel defeated by everything."
Dr. Scott Eckers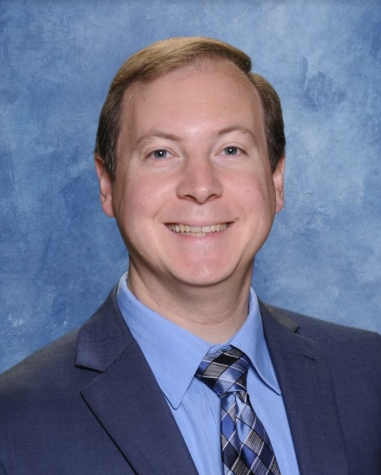 By Amelia Liao
With 20 years of prior experience, teaching certification in theatre, and a book on the way, Dr. Scott Eckers is not your average history teacher. He is fluent in Yiddish, is a stage lighting designer, and was even offered a role as a music teacher before ultimately turning it down because of his passion for history. He is a professional singer and will even include some musical performances in his lessons to get his students more involved and excited for history.
Dr. Eckers attended Binghamton University, where he became a history major. He has loved history from an early age and is especially interested in local history. His forthcoming book, Hidden History of East Meadow, explores the community he grew up in. While doing a mentoring program in college, he realized he had a passion for teaching history, not just studying it. This program paired a college student with a local school in need, which initiated his love for teaching. He describes himself as a teacher as  "energetic, knowledgeable and… creative." 
Dr. Eckers spent most of career teaching at Syosset. He then became administrator at the East Williston School District, where he worked as chair of social studies primarily at Wheatley School and Willets Road School. After that he became an associate principal at a private school in Brooklyn. There, he ran the middle school division. It didn't take long for him to realize that he wanted to go back to public education and was thrilled to have received an offer to teach at Great Neck. He currently teaches at both South and North high schools.
He credits his sixth-grade teacher, Mr. Richard Santer, as "a great inspiration to [him]" because of the way he was able to connect to his students while still having high standards for them." Dr. Eckers also credits his family as an inspiration, claiming, "I have a lot of role models within my own family." He grew up an only child but was close to his cousins and extended family. He now lives with his wife, Jenny, and his two-year-old, Jacob, who "doesn't stop talking and it's amazing. Most of the time." He is very close with his family and sees his parents often. He notes how fortunate he is to have grandmothers as well.
Mr. Scott Feldman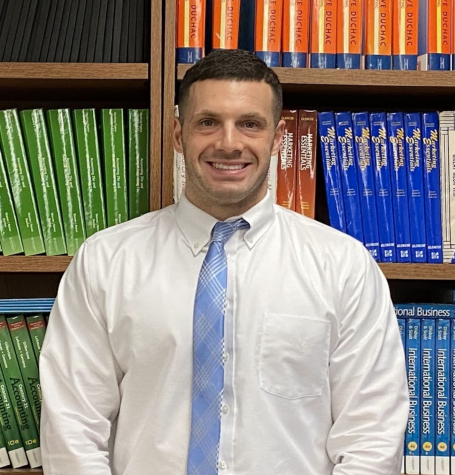 By Kelly Hon
The 2020-2021 school year may go down as one of the hardest for students and teachers all around the world. Unfortunately for students, most of their teachers have not experienced remote learning and cannot fully understand their struggles. But one of South High's newest teachers, Mr. Scott Feldman, has.
After receiving a Bachelor of Arts degree from the University at Albany and a Masters of Business Administration (MBA) from Long Island University, Mr. Feldman worked several jobs in banking, construction, finance, and real estate. After leaving his job as a project manager for a contracting company, he registered and enrolled at Hofstra in January 2020. When the pandemic hit in March of 2020, he was forced to attend classes remotely just like everyone else in the world. Over the pandemic, he realized that something was missing from his life. "I always found that I enjoyed business, but I was never fully satisfied," he said. He eventually decided to teach after realizing that he had lost touch with the part of himself that was drawn to finance, marketing, and other business-related subjects.
Mr. Feldman developed an interest in business because he grew up around many family members, including his parents and grandparents, who worked in business. His two main role models, his grandmother and his older brother, worked in education, and they inspired him to think outside of the box; he then decided to combine his lifelong passion for business and his new-found interest in education. After graduating from Hofstra in May 2021 and earning an advanced certificate in secondary education, Mr. Feldman landed his first teaching job at South High, where he teaches Intro to Business, Web Design, Virtual Enterprise, Sports Marketing, and Fashion Marketing.
In his free time, Mr. Feldman likes going to the gym, playing basketball with his friends, and listening to music. His favorite style of music is hip hop and his favorite artists include Drake, Jay-Z, Chris Brown, Tory Lanez, and Meek Mill. He's also interested in creating an after-school club for weightlifting here at South High. He's trying to incorporate fun and relatable activities into his teaching style: he's set up a Survival League and a Fantasy Basketball League in some of his classes. "I want to see the kids win. I want to see them succeed."
Ms. Laura Flores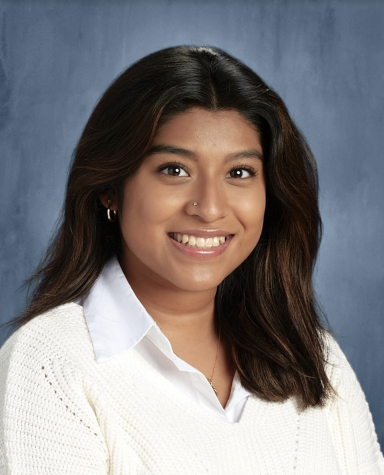 By Sophie Fang
She's a shop-a-holic, an artist, a math and science lover, and a semi-committed reader. She's none other than Ms. Laura Flores—a woman from a large and close family, and Great Neck South High's new teaching assistant and library staff member.
      Ms. Flores graduated from the University of Buffalo with a bachelor's degree in health and human services as well as psychology with a minor in counseling. Ms. Flores always wanted to be a teacher. When she was in high school and college, she tutored other students. She always wanted to be in a school setting to get interaction with students. She had previously worked in Saddle Rock Elementary School as a teacher aide in a special education class. "Everyone says that teaching is such a tough job because there's so much on you," she said. "These are primary years in which teachers can affect a student's development mentally and physically." 
On the weekends, Ms. Flores visits her family. Her family is big and growing with so many sib;ings. She also tries to keep up with her reading. Outside of school, Ms. Flores loves to shop.
Although Ms. Flores has only been at South High for a couple of months, she feels as though she has been here for forever. She believes this is the space where she belongs. South High has welcomed her with open arms, and she has been very grateful for all the positivity; \she hopes to be here for many years.
Since the pandemic, Ms. Flores now thinks that everyone in the South High has to adapt to the change happening around the world. "If there's anything that this pandemic has taught us is that you have to grow with change instead of staying stagnant," she said.
Ms. Catherine Leung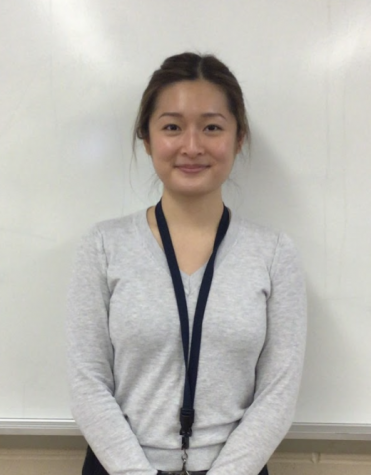 By Myra Saeed
Ah, the lengthy and vigorous journey of being a teacher. However, one chemistry student from Brooklyn knew exactly how to speed up that process. She attended a five year program at Stony Brook University to obtain her masters in teaching chemistry. And just like that, Ms. Catherine Leung enters the South High community.  
Ms. Leung knew from the very beginning that a job in chemistry was her calling. The joy she feels when helping one more person understand the chemical world a little bit better pushed her desire to stand where she is today. This goes back to a memorable experience she had in eleventh grade. "I was in orchestra and the girl next to me asked, 'Hey, you took chemistry, right?' I responded, 'Yes,' and then I helped her. I like that, the satisfaction you get when [someone] finally understands. Chemistry can be so hard, and it's hard to understand."
As a teacher now, just like her students, Ms. Leung learns something new every day from her job. "There's 30 other students in the room, 30 other people who have different mindsets and different ways of thinking." An avid believer of flexibility, she believes that effective teachers adjust for their students, and she does her best to practice this belief.
Ms. Leung's history helps her to appreciate how inclusive South High really is. After only two months, she has witnessed so many different types of students in contrast to her high school, Brooklyn Tech. To Ms. Leung, the flourishing diversity in South High is admirable. 
Ms. Leung only recently graduated college, so she empathizes with her students and keeps things manageable for them. Ms. Leung's main goal for her students this year is to increase their verbal participation. "Sometimes students know their stuff; sometimes they might not. You know, it's okay to make mistakes."
Ms. Ilana Meredith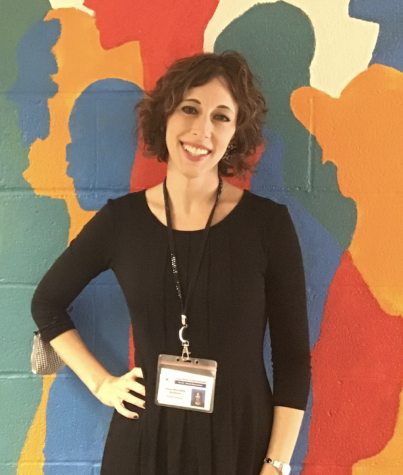 By Melanie Ranieri
The new face in the performing arts department this year belongs to Ms. Ilana Meredith. Always loving theatre, she studied at NYU Tisch as a theatre major. After graduating, she performed in theatre productions throughout the country. During the summer, she taught theatre part time at camps, which is when she realized she loved to teach theatre as well.She then obtained her master's degree in theatre education at City College of NY. Since then, she has been a full time teacher, directing productions and teaching a variety of performing arts courses. Although this is her first year at South, Ms. Meredith taught at North High for six years.
If you are looking to get involved in Theatre South, Ms. Meredith recommends taking any performing arts classes. She also said, "not being shy and putting yourself out there is really important in a variety of circumstances—beyond the performing arts." Her favorite thing about South is seeing how enthusiastic students are about acting.  "Even students who take the classes but do not perform with Theatre South  are still so talented," she noted.
Ms. Meredith has had many positive experiences as a drama teacher. Her favorite part of teaching is seeing the students respond creatively to a project. One of her most memorable experiences was directing Lend Me A Tenor, a comedy by Ken Kudwig, at White Plains High School. She commented, "it was my first time really directing a full show, and it ended up being a magnificent production." 
Outside of school, Ms. Meredith enjoys seeing theatre in NYC and going to museums. She also has a passion for yoga, running, and dance. Her favorite show is Pippin, as this was the first musical she ever saw (albeit on VHS tape). 
Pamela Rodriguez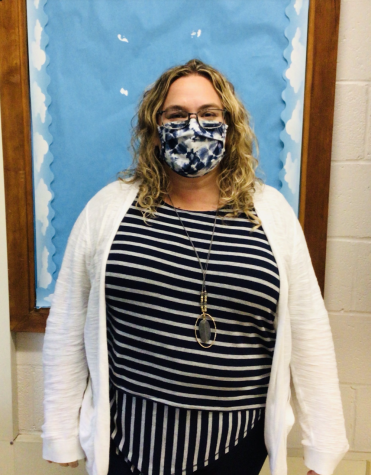 By Chengguo Wei
Amidst the bustling classroom, Ms. Pamela Rodriguez picks apart sparks of conversation in which students are making connections. The murmuring symphony of voices and looks of realization dawning on their faces brings a sense of satisfaction as she leads them through yet another math lesson. Over the course of her career, Ms. Rodriguez has influenced many learners, and this year, she makes an impact on South High. 
Ms. Rodriguez, a former accountant, decided to make a career change when she rediscovered her passion for math through teaching. Born and raised on Long Island in Hicksville, she studied at Nassau Community College as a business administration major, obtained a Bachelor's degree in accounting at Hofstra, and later returned to CW Post College for a math degree. Although she initially pursued a career in an office, her desire to interact with and inspire young minds eventually led her to start teaching instead. Since stepping into the classroom, Ms. Rodriguez has taught in Suffolk county, Elwood district, and Great Neck North Middle. She has worked with children from elementary to high school. 
Her natural affinity for math began when Ms. Rodriguez was a student herself. She enjoyed its rationality and excelled at finding answers through untangling problems. When she struggled, she persisted and saw improvement. "I found that when I had difficulty with a concept," she said, "if I sought extra help and practiced the problems, I could gain a better understanding of it." Her love for the subject was nurtured by her own teacher, Ms. Philips, who taught eagerly and attentively supported her students in both academics and extracurriculars. This influence, along with her positive experience with math, motivated Ms. Rodriguez to continue the legacy. She brings the same impact to her classroom, creating an interactive learning environment where she can encourage struggling students to embrace math and simultaneously "get to know people on a personal level." 
As someone who found success and joy in her career, her ultimate goal is to push her students to do the same and pursue their passions in life. In her math classes, she hopes to facilitate growth in students of all abilities, but her guidance extends beyond her subject. She said, "We're working towards a common goal to help you become successful in life." Ms. Rodriguez hopes to send her students out of high school with a sense of direction in life and a flexible mindset. 
Outside of school, Ms. Rodriguez spends time outdoors biking along the beach and going on walks and hikes with her friends and family. She also enjoys leisure activities such as watching movies, reading, and drawing. Her desire to connect with children compels her to cheer her nieces and nephews on at sporting events. As a new addition to the family at South High, she hopes to provide the same support and "gear [students] to experience things that help them decide the avenue they want to pursue in the future."
Mrs. Sarah Scala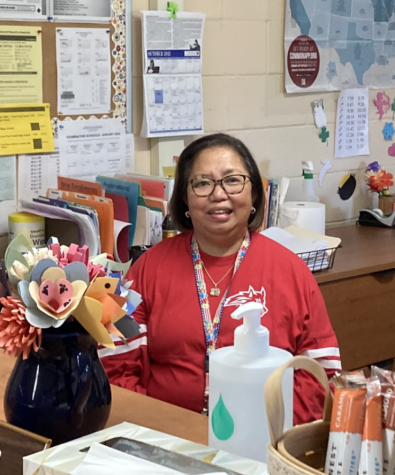 By Louie Chung
Following the retirement of Robin Heller in June, the Guidance Department needed a new administrative assistant. Mrs. Sarah Scala answered the call and soon found her place at the front desk. Before she became the welcoming face of the Guidance Office at South, Mrs. Scala was studying architecture as an undergrad in the Philippines until she moved to America to be with her family. She has two daughters who, at the time she started looking to work, were still young, so Mrs. Scala searched for a part-time job that would allow her to work but also have ample time to care for her children. When a position opened for a hall monitor at Lakeville, she applied and got the job. 
Mrs. Scala worked at Lakeville for 11 eleven years as a hall monitor and paraprofessional, helping out in the classroom and supervising students. "I hold it [being a paraprofessional] dearly, because now, I see my previous students here at South High, and it's good to see them all grown up," said Mrs. Scala. 
After her time at Lakeville, she transferred to North High's main office and worked there for 5 years. As she gained more experience working with students of all ages and handling administrative duties, Mrs. Scala heard about the position at South and decided it was the right step in her career. "When the position came up here, I felt that it was very interesting, and I felt that I could do more and learn more," she stated. 
As an administrative assistant, Mrs. Scala has a multitude of responsibilities. Besides her  daily clerical duties, such as answering the phone and filing and making photocopies, she is also responsible for scheduling appointments between parents and counselors. In addition, she sends out transcript requests, processes new student enrollments, and organizes virtual college visits and presentations this year for the seniors. 
Mrs. Scala's favorite parts of the job are the human interactions. "I really like the idea of helping kids out and helping out the parents with questions. It's a whole different dynamic with the kids and the counselors; it's very interesting," said Mrs. Scala. 
Outside of her duties as a secretary, Mrs. Scala does part-time work for the civil service, proctors the SAT, and supervises sports. In her free time, Mrs. Scala likes to pursue her creative side, particularly with arts and crafts. She started out creating centerpieces and birthday decorations for her two daughters. She . found it to be quite therapeutic and continues to create whenever she has time. 
Mrs. Scala would like you to know that she will always be willing and available to help. She says that she will try her best with anything she is asked of and try to help out with anything. "I think I'm very approachable to everyone and the guidance office is always welcoming ."
Mrs. Lindsay Schultz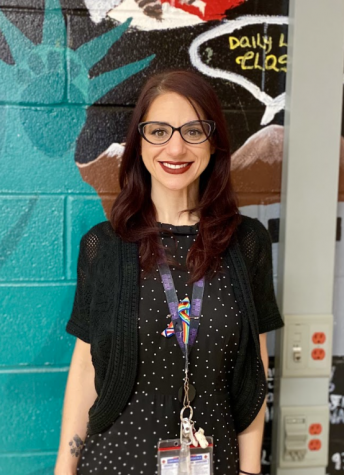 By Irene Joseph
She is a gamer and loves movies. Her typical Saturday involves family movie nights, a walk in the park, and searching for reptiles. She was previously on her way to become a lawyer. She is none other than Mrs. Lindsay Schultz: married to her high school sweetheart, mother of a ten-year-old, stand-up comedian, and South High's new social studies teacher. 
Mrs. Schultz, an alumna from SUNY Stonybrook, began college as a political science major on track to become a lawyer. However, she found her focus diverting from politics. During her Political Science 101 class, her professor was discussing the politics behind the creation of thirteen colonies. She realized she was more interested in the history of the colonies—how they came to be, why each colony decided to become one, the part the colonists played in the settlement. Her colleague at the law firm she worked at had once mentioned that her bubbly personality would make her a great teacher. Over time, Mrs. Schultz realized her desire to work with people, specifically high school students.
Just being a part of the South High School community overwhelms Mrs. Schultz with gratitude and happiness. She feels as if she can be creative with her teaching methods, and finds that same enthusiasm in her students. Mrs. Schultz was not used to her students thanking her after class, asking her how she is, and the administrators referring to her by her first name. She finds the mature atmosphere to be "refreshing" and "welcoming." 
By the end of the year, Mrs. Schultz hopes that she teaches her students to take pride and responsibility in their work. She finds that taking ownership of work one has done will give them more confidence in what they do. She understands that some students may still be trapped in "COVID bubbles," and she wants them to be more comfortable developing skills that the pandemic may have impacted, such as public speaking. She aspires to learn from her students because it gives her "different ways to look at history… [and] different ways to look at life."  
In her free time, Mrs. Schultz loves to spend time with her family. She particularly likes to bond through Minecraft, movie nights, and looking for reptiles. She owns a snake named Gus herself. Before the pandemic, she led a double life as a teacher and stand-up comedian, performing gigs in Nassau.