Eight Essentials To Get You in the Holiday Mood
With the holiday season upon us, the weather is getting colder, and the holiday spirit is in the air. Whether  you celebrate a holiday in December or not, there is no denying the universal feeling of warmth and joy that comes at this time of year. If you are yearning for the holiday joy— look no further than this list. So grab a blanket, curl up on the sofa, and browse these ten things to get you in the holiday mood!
Movies
Whether you watch holiday movies all month long the Hallmark Channel or wait until Christmas itself, here is a list of holiday movies that everyone can enjoy no matter what holiday you are celebrating this season:
Elf — available for streaming on HBO Max, Hulu, and Amazon Prime Video
The Holiday — available for streaming on Hulu
Home Alone — available for streaming on Disney+
It's A Wonderful Life — available for streaming on NBC and Amazon Prime Video
Miracle On 34th Street — available for streaming on Hulu and HBO Max
Love Actually — not available for free major streaming platforms; you can pay $3.99 for it on Amazon Prime Video or record it on the movie channels if you still have cable
The Nightmare Before Christmas — available for streaming on Disney+
If you are looking for new holiday movies to watch this season, check out Grace Fong's article 
Happy (Early) Holidays — Netflix and Disney+
Music
With Thanksgiving over and the December holidays right around the corner, I can't help but hear Mariah Carey singing in my ear. While Mariah's songs are timeless classics, if you want some diversity in your holiday playlists, here are some artists you can add to yours. All of these albums can be found on Apple Music and Spotify.
Micheal Buble — Christmas Album
Kelly Clarkson — Wrapped in Red and When Christmas Comes Around…
Ariana Grande — Christmas Kisses
Justin Bieber — Under the Mistletoe 
Pentatonix — A Pentatonix Christmas
Josh Groban — Noël
T.V. Specials
If you are looking for a bit of nostalgia this holiday season, here is a list of Disney and Nickelodeon holiday specials you can watch this holiday season!
T.V. Show episodes on Disney+:
Kim Possible, "A Very Possible Christmas"
Phineas and Ferb, "Phineas and Ferb Christmas Vacation"
Lizzie McGuire, "Aaron Carter's Coming to Town" and "Xtreme Xmas"
Hannah Montana, "It's the End of the Jake As We Know It"
The Suite Life of Zach & Cody, "Christmas at the Tipton"
Even Stevens, "Heck of a Hanukkah"
Good Luck Charlie, "Good Luck Charlie, It's Christmas" (this is a Disney Channel original movie)
Food
Pillsbury Sugar Cookies: They're available all year round, but their snowmen and Christmas tree cookies are perfect for the 
winter holidays.
Gingerbread House Making: It is a perfect activity to do with your friends while getting you in the mood for the holidays!
Drink
To add more holiday flair to the hot chocolate, feel free to add peppermint oil or a peppermint stick. You can add a pinch of cinnamon or nutmeg if you would like as well.
Holiday Decorations
With holiday decorations come the extravagant Rockefeller Christmas Tree in New York City, but also the lights and other decorations outside of our neighbor's houses. Here are some of my favorite holiday lights and decorations.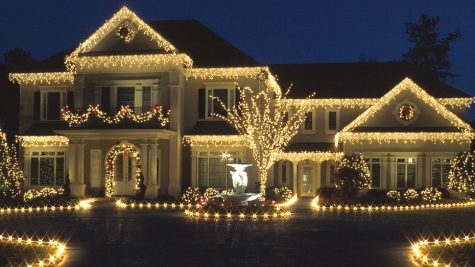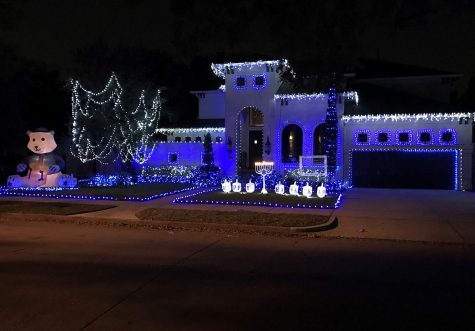 Gift Exchanges
Elfster
This app allows you to set up a gift exchange with a group of friends or family. Once your friends or family sign up for Elfster using your gift exchange link, you will randomly get paired with someone from your gift exchange group. In the app, you can make a list of items you want to receive, and can even put links on where to get those desired items. It is a great way to easily make a gift exchange group and have all the moving parts in one streamlined app. This app is great for both in-person and Zoom gift exchanges. 
If you are in-person you can always grab a bag, where every person brings a gift and you choose a gift based on the size and wrapping. 
If you are really looking to switch things up in-person, you can do a white elephant. Here is how you play white elephant brought to you by https://www.whiteelephantrules.com: 
Each player brings one wrapped gift to contribute to a common pool. The gift exchange organizer should provide information on what type of gift people should bring.

Players draw numbers to determine what order they will go in.

Alternatively, someone can draw names from a hat, or the order can be set by the organizer prior to the event.

Players sit in a circle or line where they can see the gift pile.

To make things easier, everyone should sit in the order in which they will take their turns.

The first player selects a gift from the pool and opens it.

Make sure everyone can see the gift!

The following players can choose to either pick an unwrapped gift from the pool or steal a previous player's gift. Anyone who gets their gift stolen in this way can do the same – choose a new gift or steal from someone else.
To keep things moving along, there are a couple of limits on gift swapping:
A present can only be stolen once per turn, which means players who have a gift stolen from them have to wait to get it back.

After three swaps, the turn automatically comes to an end (otherwise things could drag on for a long time).
See "Popular Variations" (check the link above) below for other possible twists.
After all players have had a turn, the first player gets a chance to swap the gift he or she is holding for any other opened gift. Anyone whose gift is stolen may steal from someone else (as long as that person hasn't been stolen from yet). When someone declines to steal a gift, the game comes to an end.

Be sure to set a price limit so no one feels like their gift is lesser than anyone else's.
Family
The holiday season is all about being around friends and family. In order to spend time with friends and family, watch some entertainment with your family and eat and drink the holiday foods included in this list! Use these to create long lasting memories and traditions with your family.