The Holiday Hit List: A Series of Holiday Movie Recommendations Composed by Alexis Dorf
As the holiday season approaches, the annual binge-watching begins! During your winter break, grab a cup of eggnog, warm up by the fire, and check out these holiday movies as the snow piles up outside of your window.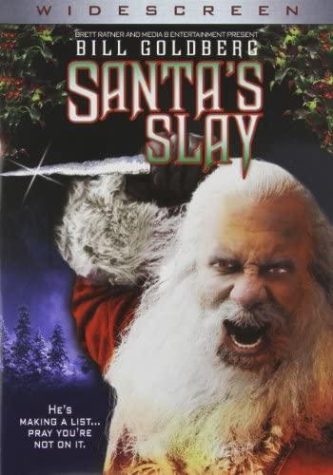 By Raymond Zhang
Among the worst-rated holiday movies on Rotten Tomatoes is Santa's Slay, and the only right thing to do this holiday season is to gather your friends for a Santa's Slay watch party. This R-rated 2004 Christmas horror movie features everyone's favorite holiday figure, Santa, but in a brand new light. The opening scene is a spectacle itself, and without giving much away, Santa utilizes his black magic to murder an entire family within 5 minutes. Sounds intense? Maybe, but the terrible early 2000s CGI makes for a wonderfully comedic scene. In fact, the magic of the movie is created when you, the viewer, don't take it too seriously. With a short runtime of 1 hour and 18 minutes, it leaves you wanting more. Two of the spectacular qualities of this film include the 'hell deer' that Santa rides on and his magic powers. Of course, there are some particular fun moments including a nightclub scene. The movie's incredibly silly plot left me on the edge of my seat. This film may not be meant for all, but it certainly was meant for me, a person who loves having fun. After watching this movie in its entirety, I can confidently say that this movie slays.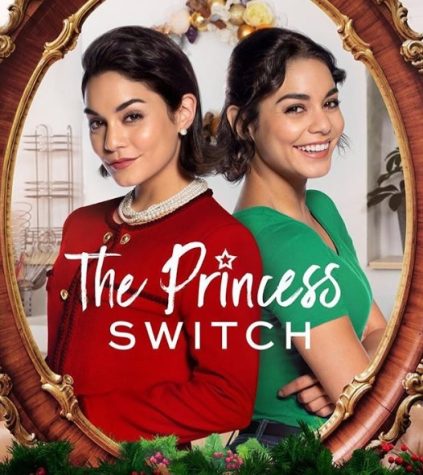 By Elizabeth Chow
It's hard to believe that your doppelgänger could be living on this very earth with you. But what if you suddenly met your secret twin, enabling you to get away with switching lives? The Netflix holiday movie The Princess Switch (part of a 3 part series) puts this very idea to the test. The movie stars Vanessa Hudgens, who plays a pastry chef named Stacy. Unexpectedly, a quiet and secluded duchess named Margaret, also played by Hudgens, meets Stacy, who was invited to Belgravia, the fictional country the movie takes place in, for a baking competition. Stacy and Margaret devise a plan to switch lives causing a series of lighthearted events coupled with a double love story that makes this movie so fun to watch. Rom-com lovers, this movie is the perfect holiday movie to add to your watchlist! The Princess Switch is a heartwarming and comedic Christmas spectacular!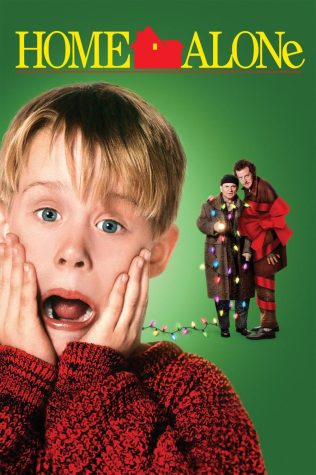 By Olivia Gu
Introducing Home Alone 1 and 2, a Christmas classic that is worth the watch! For those who don't know, the Home Alone series tells the story of a young boy, Kevin McCallister, who somehow manages to get lost from his family every time they take their annual Christmas vacation. The movies follow Kevin as he goes on a series of adventures while the criminal duo, named the Wet Bandits, constantly chase him down. Kevin's plan to take down these thieves will leave you dying in a fit of laughter. However, the message the movie conveys is just as important. Home Alone illustrates that there are few things in life that matter more than the relationships we build. Stores trip over their own feet every December to push their sales in your face. Knowing you mean something to someone is the greatest gift you can bestow, and Home Alone succeeds in spreading that message. Christmas classic Home Alone is the perfect movie to enjoy with family, friends, or by yourself to get into the holiday spirit!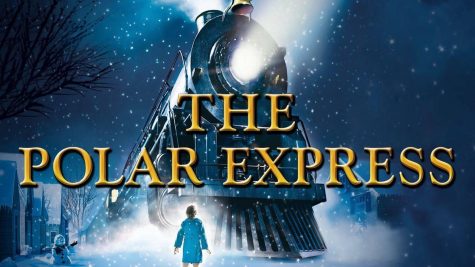 By Madeleine Lennox
The Polar Express: a childhood favorite and animated holiday classic! With its heartwarming storyline and inspirational message, the film's adaptation of the picture book by Chris Van Alsberg has been a longstanding holiday gem for all ages. The Polar Express follows the story of a boy who boards a train—famously named the Polar Express—headed to the North Pole on one Christmas Eve. Along the way, he makes two friends, and they explore the mysteries of the train ride together. The movie features an iconic "Hot Chocolate" musical number (that has you salivating for some), mishaps with a lost ticket, adventures with a "hobo," two engineers, the mysterious Conductor, and numerous other thrills all throughout. When the train arrives at the North Pole, Santa must give the first gift of Christmas to a lucky child. Who does he give it to? Well, you'll have to watch and see! Notably, the renowned Tom Hanks plays not one, but six characters (including the main character and the Conductor). The Polar Express is a sweet, lively, and exciting tale, which should be added to the catalog of annual holiday must-watches!